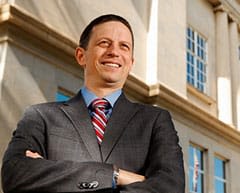 Depending on the length of the marriage and the number of assets that were accumulated, the division of marital assets and debts in a divorce can be complicated. You need an experienced lawyer to guide you through this process and ensure an equitable division of assets and debts.
At LunaLaw, LLC, our family law attorneys have more than 20 years of combined experience representing clients in Delta and Grand Junction and throughout Colorado. Let us carefully examine your situation and provide the insight and guidance you need.
What is a Fair Property Settlement in Your Situation?
Aside from disputes centering on child custody and visitation, disagreements regarding the division of assets are often the most heated. While it may be possible to resolve these disputes through divorce mediation, it takes a skilled lawyer to thoroughly investigate the divorcing couple's finances. When necessary, we enlist the aid of experts to ensure we have an accurate picture of the marital assets.
Our attorneys can help you understand which assets are marital and thus subject to a fair division. In many cases, a fair division of assets and debt does not mean dividing both in half. You should have an attorney to provide you with legal advice and to present your arguments to a court thoughtfully and thoroughly. Count on our firm to provide diligent representation throughout the process.
Take Action
If you have questions regarding the division of marital assets, schedule a consultation with an attorney at LunaLaw, LLC. We can be reached through our convenient online contact form.
Servicios de traducciones disponibles.