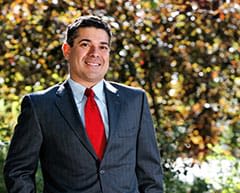 Many individuals consider drug possession a relatively common crime, but that does not diminish its severity. There are serious consequences upon conviction such as jail time, fines, community service, and property seizure. You need an experienced defender on your side.
The drug possession defense attorneys at LunaLaw, LLC, will carefully examine the facts of your case and provide an honest assessment. Whether we will attempt to get your charges reduced or dismissed by negotiating with the prosecutor or defend you in court, you can count on our thorough preparation and unwavering dedication to shielding you from the full force of the criminal justice system. A criminal conviction can impact your ability to find a new job or housing in the future.
What Are You Accused Of?
Regardless of the crime, law enforcement must follow strict guidelines designed to protect your civil rights. As a former prosecutor, Brandon Luna has a detailed understanding of the procedures and will challenge officers on any inconsistencies. We will carefully examine possible weaknesses and flaws in procedure that can strengthen your defense.
No matter your charge, our lawyers will fight to defend you at every stage in the legal process.
Drug possession

Possession with intent to sell

Possession with intent to deliver

Possession with intent to distribute
Drug crimes are prosecuted aggressively in Colorado. Prosecutors are well-trained and have access to numerous resources. You need the same tenacity and dedication on your side. Schedule a consultation at our office if you have been arrested or if you fear you are being investigated.
Taking Action
If you have questions regarding drug possession defense, schedule a consultation with an attorney at LunaLaw, LLC. We can be reached through our convenient online contact form. From our office in Delta, we serve clients throughout the Grand Junction area.
Servicios de traducciones disponibles.