Family Law Attorneys in Grand Junction, CO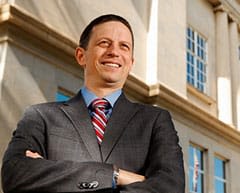 Family matters are often complicated by long-standing disputes, heated arguments, and deep-seated animosity between separating or divorcing parents. In many cases, those complications are irrelevant to the actual case, but they rarely feel that way to the person going through a divorce or separation. You need a skilled attorney who can guide you through these proceedings in the most professional, efficient manner possible.
At LunaLaw, LLC, our family law attorney has handled hundreds of family law cases in Grand Junction, Delta, Montrose, and other Colorado courts.
Which Family Issues Do You Need To Resolve?
Led by attorney James E. Siegesmund, we draw on our experience and knowledge to guide clients through a range of family law matters, including:
Spousal support (aka "alimony")

Modification of child support

Modification of parenting time

Enforcement of existing orders
Whether you are seeking a short but comprehensive consultation or full representation at every stage of your family law case, we can listen to the facts of your situation and provide the clear, honest legal guidance you need.
Take Action Today
If you have questions regarding family law, schedule a consultation with an experienced lawyer at LunaLaw, LLC. We can be reached through our convenient online contact form. From our office in Delta, we help clients throughout the Grand Junction area.
Servicios de traducciones disponibles.