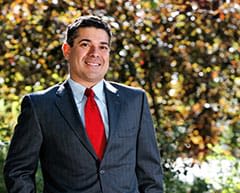 If you have been charged with driving under the influence of alcohol or drugs ("DUI"), do not compound a mistake by going to court without an experienced, professional attorney. The sooner you hire a lawyer, the sooner your case can be investigated.
LunaLaw, LLC, Can Help You
LunaLaw, LLC, focuses on defending drunk driving offenses whether you are charged with being under the influence of alcohol or drugs. You need an experienced defense attorney because the state will come after you in two ways. First, you will be charged with a crime and face jail time, community service, fines, fees, and alcohol treatment. Second, the police officer who arrests you will also hand you notice of the revocation of your license by the Colorado Department of Motor Vehicles. You have seven short days to respond to this notice by requesting a hearing. Having handled hundreds of drunk driving cases, LunaLaw, LLC, offers a comprehensive legal defense of you and your license. Contact LunaLaw, LLC, for a consultation today.
"A man who has committed a mistake and doesn't correct it, is committing another mistake." - Confucius
What Consequences Are You Facing?
The Colorado DMV can impose severe penalties based upon the blood alcohol test results. You can lose your license for months or even years depending on your BAC. Depending on your charges, your driving record will take an eight to 12 point hit.
If your BAC is 0.08 or above and you have not prior DUI or DWAI convictions, you are facing a nine-month suspension of your driving privilege. The suspension can be increased to up to two years due to prior convictions.

DWAI is an eight-point offense. You may lose your license based on points, even if your earlier points were for speeding or traffic light violations.

DUI is a 12-point offense and an automatic suspension.

If you are caught drinking and driving under the age of 21, and your BAC is between 0.02 and 0.05, you can be charged with a "baby DUI" rather than a DWAI. You face the same suspension of your license, alcohol classes, community service, and jail time as you would for a regular DUI.
You have only seven days after receipt of this revocation, to schedule a hearing with the Department of Motor Vehicles. If you fail to do so, your license will be revoked and you will have no opportunity to appeal. Contact LunaLaw, LLC, so that we can handle this hearing for you.
Get A Strong Defense Lawyer On Your Side
Harm to another due to impaired driving is always a tragedy and never intended. In the event that you have been charged with a felony DUI, such as vehicular homicide, LunaLaw, LLC, offers you experienced and compassionate legal counsel. If you seek exceptional DUI/DWAI defense representation, contact Brandon Luna today. From our office in Delta, we serve clients in the Grand Junction area and throughout the Western Slope.