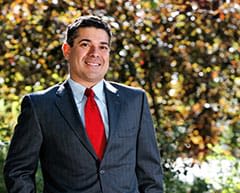 A conviction for a violent crime can have devastating effects on nearly every facet of your life. From jail time to a criminal record, your future is at stake. You need a skilled defense lawyer to protect your rights and freedom.
At LunaLaw, LLC, our Delta violent crimes attorneys have more than 20 years of combined experience shielding clients from the full force of the criminal justice system. We understand the serious consequences that can follow a conviction, and we fight aggressively to limit our clients' exposure to such consequences. Through extensive preparation and anticipation of the prosecutor's strategies, we seek to minimize consequences such as jail time, fines, probation, and community service. Look to us for strong defense and skilled representation.
Criminal Defense Attorneys — Grand Junction, Colorado
In Colorado, violent crime is any offense that involves the threat of violence or the use of actual violence. It can be a broad category, encompassing both misdemeanor and felony offenses.
Assault, which can include domestic assault and vehicular assault

Threats, which can include harassment, extortion or menacing

Kidnapping

Homicide
All cases are unique, and every client is different. With this understanding, we will develop a comprehensive defense tailored specifically to the needs of the client. As a former prosecutor, firm founder Brandon Luna handled more than 5,000 felonies, misdemeanors, DUI charges, and traffic violations. This experience gives LunaLaw, LLC valuable insight into the tactics and strategies that prosecutors might implement. Let us defend you against your charges so you can get on with your life.
If you have questions regarding violent crimes defense, schedule a consultation with an attorney at LunaLaw, LLC. We can be reached through our convenient online contact form.
Servicios de traducciones disponibles.